You've started comparing the different types of roofing material by looking at your budget, durability, power retention, and aesthetics. However, before you begin thinking about what it will take for you to replace your home's roof, there is one question that should first be answered: what is the average timeline for a basic roof replacement?
Basic Roof Replacement Timeline
Time is needed for a basic roof replacement to occur. The time span for completion depends on a number of factors. Some projects can be completed in a couple of days, while others can take several weeks or even months.
Factors Affecting the Time Frame for a Basic Roof Replacement:
The size of the project – larger jobs require more time and possibly additional manpower to complete the work.
The type of material used – vinyl roofs- is often installed faster than asphalt shingles because they are applied in one piece and require little cutting or fitting.
Weather conditions – rainy weather, especially if it contains high winds, may slow down the process as installers must wait until the weather clears before resuming work.
However, with all factor's constant, below is the basic time frame of roof replacement.
How Long Does It Take to Replace a Roof?
Inspection
The first step of your roof replacement will take place before you start any work on your house and before any construction begins. Your contractor or roofer will perform an exterior inspection of your home's structure and check for asbestos and other dangers, including lead paint contamination, fire damage, or signs of mold or water damage.
These inspections typically take one day, but this should be included in your overall timeline anyway because it can delay the job if there are issues that must be addressed before any work can begin on the roofing project itself. After the inspection is complete, construction can begin.
Tearing off the roof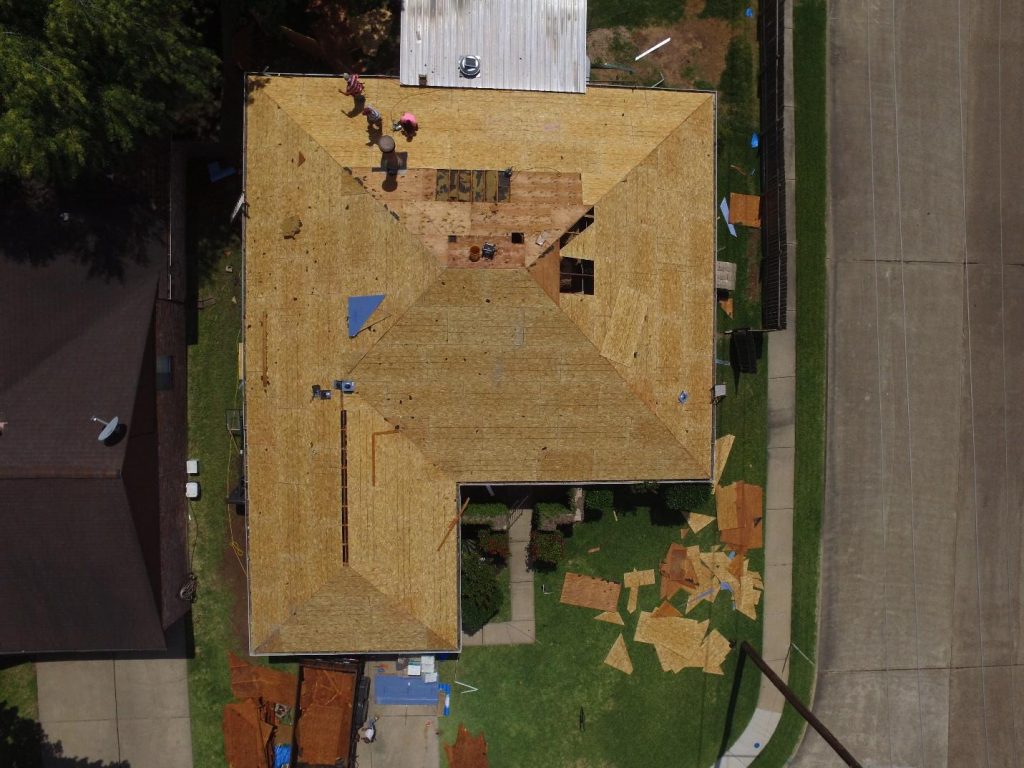 The second step of roof replacement is removing the old roof. This can be done with a number of different tools and techniques, but the goal is to remove all of the old shingles without damaging the home's structure or creating a dangerous situation for your crew or any passersby. This can take anywhere from a few hours to several days, depending on how large your roof is, how many layers need to be removed, how many employees you have, how much rain is in the forecast, and how efficient your crew is.
Tearing off a roof is generally broken up into two stages: your crew will start at one end and tear off as much as they can reach easily, then move down the roof until they reach the opposite end. After that's finished, they'll come back to fill in any gaps. Timeframe: 4-6 hours (one team); 2-3 days (two teams).
Underlayment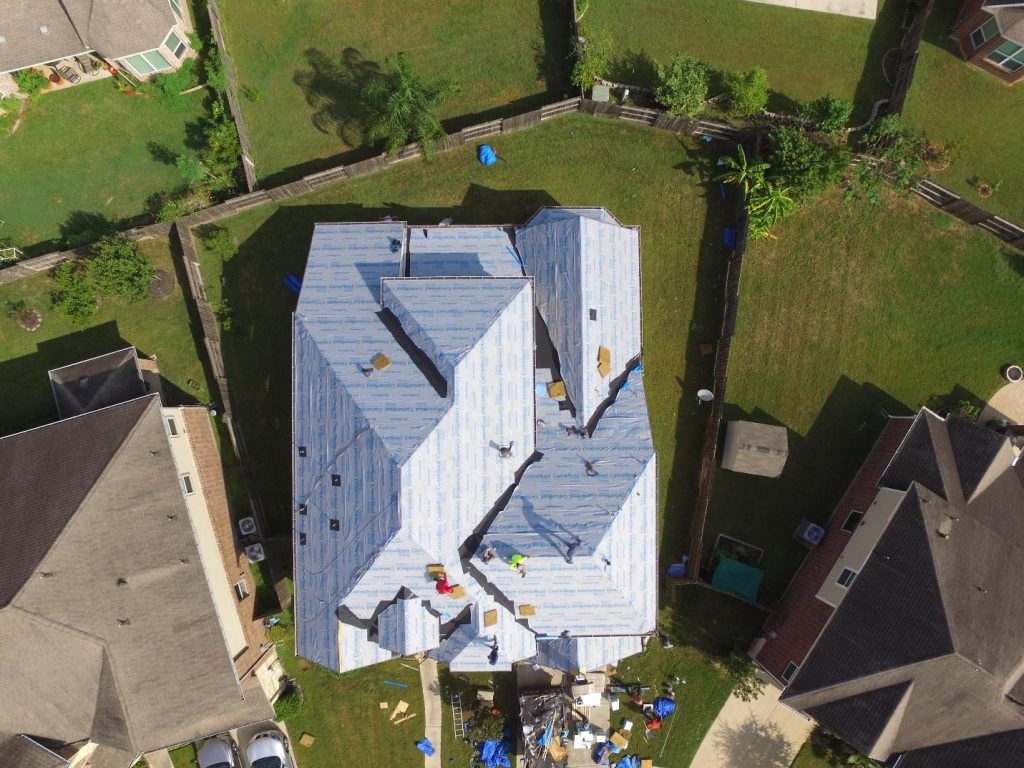 The third step in a roof replacement is to install the underlayment and ice & water shield and then flash the chimneys, valleys, and other areas that need it. This should take a few hours to a few days to complete.
In addition to following the manufacturers' instructions for applying underlayment and ice barriers, one of the best ways to ensure a leak-free roof is with proper flashing. Flashing covers the seams between walls, chimneys, valleys, and other areas that are prone to leaks. It makes the seal airtight, so water doesn't get through. Depending on your home's design, you might need only a little flashing or a lot.
Installing the new roof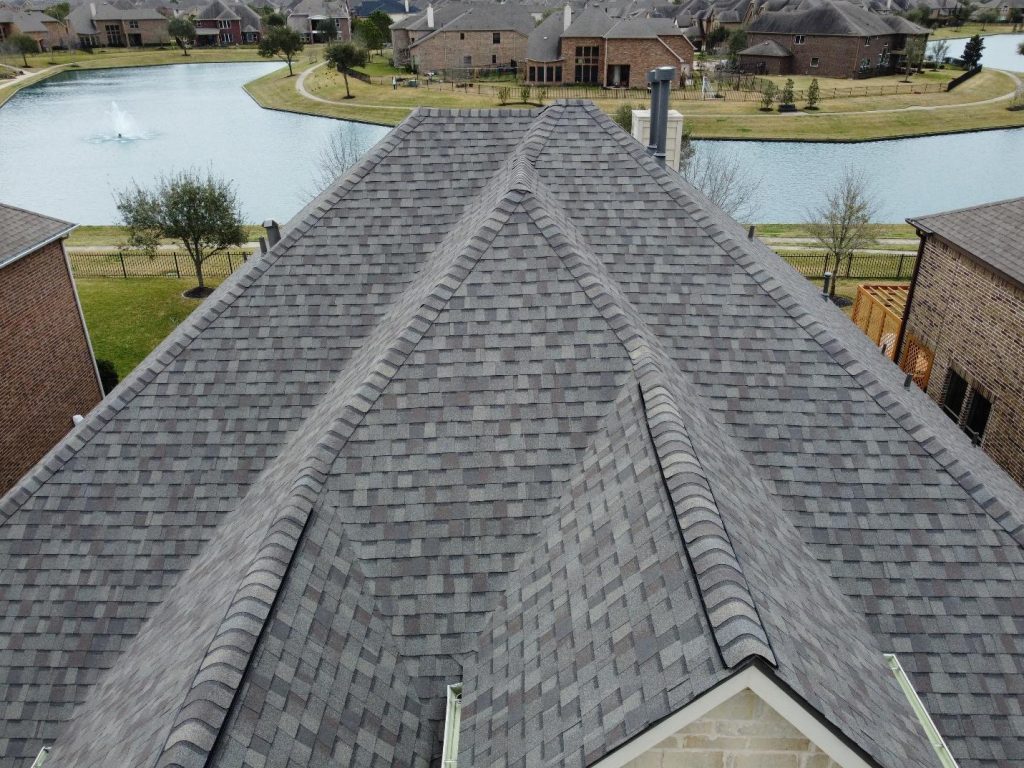 The next step in the process is to install a new roof on your home. This can vary depending on whether you're replacing asphalt shingles or installing a metal or tile roof. Asphalt shingle roofs are installed from one side of your home to another, with each row overlapping the row below it. Metal roofs are installed in sections, with each section overlapping the previous section. Tile roofs are also installed in sections and set into mortar joints between each tile. Roof shingles typically are installed individually at right angles to each other, but you might find some that overlap, like brickwork.
Trims, vents, and facias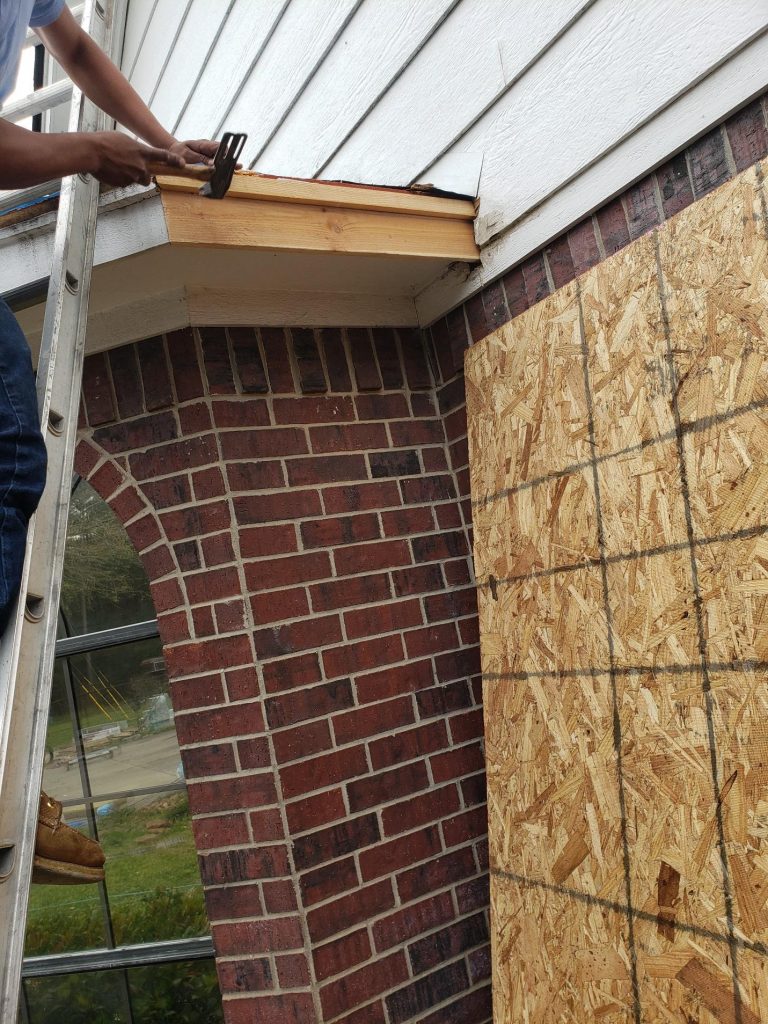 The fifth step in roof replacement is to install trim, vents, gutters, and facias. After the roof has been installed, you will want to add these items to bring the roof's look together. Trim is used around windows and doors. Vents are usually mounted on the peak of your roof and allow for proper ventilation. Gutters are used to catch and divert rainwater away from your home. Fascias are added to cover up any gaps between your siding and the edge of your roof, providing a seamless appearance.
Clean up
After the roof has been torn off, it's time for a cleanup. The debris may contain nails, staples, and other items that can be harmful to you or your family if left on the property. Your contractor will carefully remove all of these items to ensure that no one is harmed during this phase of the roof replacement process; this will take hours.
The total time it takes to complete a roof replacement can depend on various factors, so there is no "standard" timeline. However, we've compiled the information above to help give you an idea of approximately how long these projects may typically take.