Whether you're new to Katy, Texas or have lived here your whole life, you understand how important it is to hire an excellent roofing contractor. Your roof is an integral part to protecting your home from the elements such as rain, snow, ice, hail, wind, and the harsh Texas sunshine. While there are many options in the area, Kelsey Elite Services is one of the best Katy roofing contractors around.
If you're wondering why Kelsey Elite Services is the Katy roofing contractor to call, you're about to find out. We'll go over the different qualities that we exert as well as the services we offer. There's simply no one who does it better if you need a combination of quality workmanship, valuable experience, affordability, and integrity.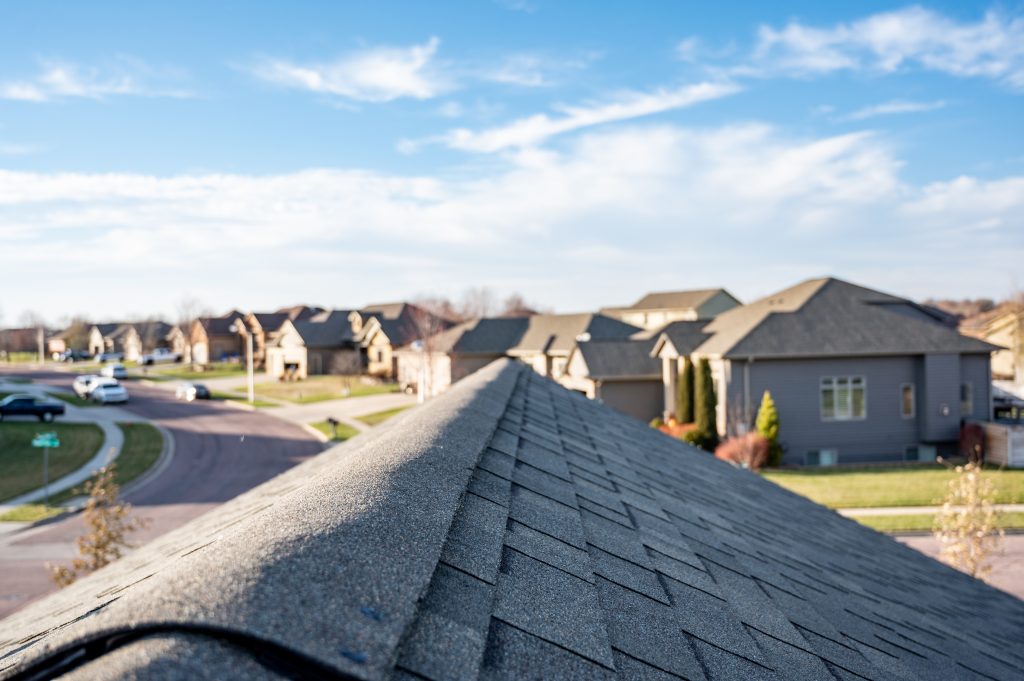 Prerequisites to Look for in a Katy Roofing Company
The key to choosing the right roofing contractor is to know what to look for during the hiring process. Here are some of the main things to keep in mind when making your decision, all of which KES has in spades.
Quoting Accuracy
One of the biggest ways that Katy roofing companies make money on your roofing project is with "unexpected costs" and "emergency charges." In most cases, however, these extra costs are bogus. The company you hired simply suckered you into hiring them because of a lowball quote they gave you, all the while planning to make extra money on you with these additional charges.
With Kelsey Elite Services, you can rest assured that the quote you get is what you'll pay. If unexpected obstacles do pop up, we'll work with you and explain the situation rather than spring an unexpected cost onto you.
Professionalism
There are few Katy roofing contractors, if any, that take as much pride in their work as we do at KES. From the top of management to the manual laborers, we take pride in the quality of our roofs and exemplify that fact through our professional attitude and style.
Communication
During any type of construction project, communication is crucial. This is especially true for new construction projects where there are many other companies and workers involved. No matter what the situation is, we'll be sure to maintain a chain of communication between us, you, and any other parties involved.
Dependability
Unlike other Katy roofing companies, we are extremely dependable and stick to our word in regards to scheduling, quoting, and the scope of the project. You can bet that we'll show up on time and ready to go.
Affordability
One of the biggest advantages of hiring Kelsey Elite Services for your next Katy roofing project is that we're affordable. We go to great lengths to make accurate quotes and we'll stick to the parameters of the project. We also strive to provide quick quotes so that you can get on with your project.
While some of our quotes might be slightly higher than the competition, you often pay less with us than other contractors in the end. The main reason for this, is that we don't sneak unexpected costs into your final bill, while other Katy roofing contractors will.
Flexibility
At Kelsey Elite Services, we understand that you have a busy life and that your schedule is subject to change. We'll do our best to accommodate you however we can and work on your schedule rather than our own.
Services Offered by Kelsey Elite Services
Now that you know why we're one of the top Katy roofing contractors around, let's look at the different services we offer.
Roof Replacement
One of the most common types of roofing projects that people have are roof replacements. This is due in part because many of the houses and buildings in Texas are quite old and roofs simply aren't meant to last forever. It's also partially due to the harsh conditions that these buildings and homes are subjected to. Whether it's because of storm or weather damage or simply because your roof is worn out, Kelsey Elite Services is here to help.
Roof Repair
In many cases, it's possible to repair your roof rather than replace the entire thing. It might also be possible to replace a small section, which will greatly reduce the cost of your project.
Either way, we're the Katy roofing contractor to hire for the job. We'll always try to take the path of least resistance and the one that's the lightest on your wallet. We won't make the job bigger than it has to be, simply so that we can make more of a profit.
Roof Inspection
We also take great pride in our roof inspection services. Whether your roof was recently damaged or you're wondering if it's in need of repairs or replacement, we will give you an honest opinion about what you should do.
Insurance Claim and Excellent Warranty
There are few things more frustrating than dealing with insurance companies when you're trying to hold them accountable for damage to your roof. Kelsey Elite Services goes above and beyond what a typical Katy roofing company does by dealing directly with your insurance company. We have years of experience and know all the tricks they'll try to use to get out of compensating you for roof damages.
We also offer an unmatched 10-year warranty for any work we do on your roof. So, not only will we handle the hassle of insurance, we'll also negate the need to deal with them for another ten years with our incredible warranty.
Roof Installation
If you're thinking about building your dream home, the last thing you want is a faulty roof to be its downfall. When you hire Kelsey Elite Services, you can guarantee that you'll be getting a quality roof that lasts. Like we said before, all of our work is backed by a 10-year warranty because we have unmatched confidence in our workmanship.
Why Choose Kelsey Elite Services for Your Next Roofing Project?
If you haven't figured it out yet, Kelsey Elite Services is the company you should hire for your next Katy roofing project. There's simply no one who does it better when you need integrity, quality, affordability, dependability, and each of the other traits listed above. No matter what type of roofing project you have in mind, we're the team for the job. Contact us for a quick and precise quote!